Wholesale Coffee
with Special Reserve Coffee Roasters
Whether you are a cafe that goes through hundreds of pounds of coffee beans a week, or a small business that purchases bulk bags of coffee to save money for the office, finding the right wholesale coffee company is important. At Special Reserve Coffee Roasters, we not only provide your best wholesale coffee solution, we also provide a personalized plan for your specific coffee needs. All of our coffees are personally selected and craft-roasted using the Air Roasting method.
Wholesale Process
How It Works
When it comes to the price of wholesale coffee beans, there is a delicate dance to be had between the cost and the quality of the product. On one hand, you want to purchase the best quality coffee that you can for your specific needs. On the other hand, you also need to buy something that is realistic and within your budget.

At Special Reserve Coffee Roasters, we offer a flexible pricing structure depending on what your needs are as a business. As specialty quality wholesale coffee roasters, our main objectie is the quality of the bean, but we are also able to source cheaper and more exotic wholesale coffee selections if you wish. Since coffee beans are a traded commodity, the price of coffee is always changing which is why we may incentivize signing a contract to lock in the lowest prices!
Each bean that enters our facility undergoes a dedicated roasting process and is sampled before leaving our roastery. We purchase only the freshest coffee crop yielded and offer sustainable, fair trade, and organic coffee. Depending on the roast and flavor profile you would like to achieve, we are confident in our abilities to get you there. Lastly, our coffee is roasted to order, meaning your coffee is guaranteed fresh and roasted specifically for you.
Currently, wholesale coffee bean orders are done through our subscription portal to allow for our customers to update delivery frequencies, change coffee bean preferences, update quantities, and make shipping changes. Depending on the size of your wholesale account, you may also be required to sign a contract. After all, if we are signing a contract to lock in your yearly amount of Arabica beans, we need our wholesale customers to do the same!
We work around the clock to get orders out as fast as possible, and on some occassions, we can even offer same day shipping on last-minute emergency orders. However, if you are signed up with a wholesale contract, your orders will be shipped out on the day you specified within your wholesale agreement or on the customer portal. Depending on the size of the order, delivery times may take anywhere from 2-4 business days.

*During Holiday seasons, delivery times may be longer with USPS and UPS shipping delays.
Bulk Coffee
Buying bulk coffee is essential for any business, whether it is to maintain your daily operations as a coffee shop or restaurant, or just to stock up as a business that consumes a lot of coffee. At Special Reserve Coffee Roasters, we offer both bulk coffee beans and bulk ground coffee depending on what works best for you. After all, as wholesale coffee suppliers and roasters, our goal is to give you what you need.
Most businesses that purchase bulk coffee beans already know how important it is to grind your coffee beans right before brewing the coffee. This helps to ensure you are receiving the ultimate level of freshness, as coffee loses 70% of its flavor within 15 minutes of being ground. Crazy huh?
When you buy bulk coffee beans, not only will the coffee be better, but it'll also store for much longer. The reason coffee starts to go bad and becomes rancid is because of oxidation, which is when your precious coffee begins to interact with oxygen. As a result, the coffee starts to become stale and unpalatable.
If you read the little tidbit above about oxidation and bean freshness, don't let that scare you away! Yes, buying gourmet coffee beans is best, but there is nothing wrong with bulk ground coffee if that is your only solution. The average coffee drinker can hardly differentiate between fresh ground coffee and that of slightly older coffee that has been pre-ground.

Now, if you are in the business of providing the best coffee experience possible, especially if you are a coffee shop, then we urge you to consider buying a coffee grinder and grinding fresh coffee benas as opposed to buying bulk ground coffee. Not to worry though, our bulk ground coffee comes packaged and heat-sealed with a degassing value to preserve freshness and to help prevent oxidation. We also roast to order, meaning your roasted coffee will be fresh.
Some of our customers like to resell our bags of coffee at their shop, restaurant, grocery store, or business which is why we also offer our 12 oz. retail bags. Each bag comes heat-sealed with a degassing value and tin tie to preserve freshness. We offer these as both whole bean or ground depending on your needs.
Would you like to dropship coffee without having to pay for all the overhead? Storing, roasting, grinding, packaging and shipping coffee takes up quite a lot of space, not to mention the costs for all of that equipment. At Special Reserve Coffee Roasters, we can do the dropshipping for you.
At Special Reserve Coffee Roasters, we offer both private label and white label accommodations, depending on your needs. Just reach out to us and tell us what you had in mind!
Why Special Reserve Coffee Roasters?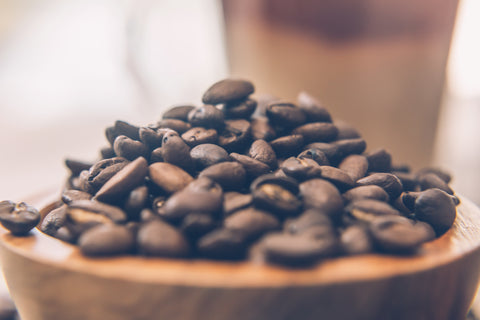 Our Mission
When Special Reserve Coffee Roasters first began, we were determined to be more than just a coffee business. In fact, our goal is to inspire and motivate people to follow their dreams and passions in life, our coffee being the fuel to get them there. It has been said that our coffee was specifically created for the founders, owners, entrepreneurs, creators, artists, and the doers.
Special Quality
The quality of our wholesale coffee beans is always a top priority here at Special Reserve. In order to produce gourmet coffee, we source from the best importers that we can. Each pallet of coffee that we buy is carefully vetted and tested to ensure freshness. In order to be considered specialty coffee, the beans need to score high enough as green coffee and once cupped. Specialty-grade coffee is a coffee with a score of 80 or above.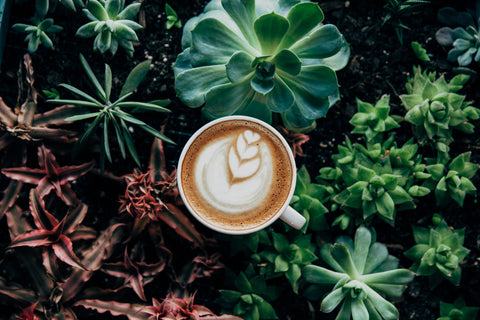 Sustainable
Not all coffee is treated equally, which is why we try to source coffee from trusted farmers and importers in a traceable way. It is important to us and our customers that we offer a transparent approach to coffee. With this comes information on where exactly the coffee comes from, how old the coffee beans are, and what the price was when we purchased the coffee beans.Since we work with only the best coffee importers possible, we make it our mission to provide the best organic coffee, fair trade coffee, shade grown coffee, and traceable coffee offerings possible. If you wish to source any of these specific types of sustainable coffee offerings, be sure to let us know!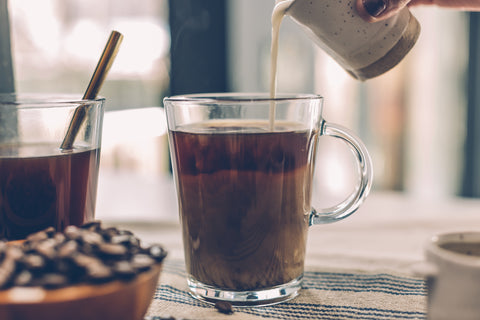 Affordable
The more entrenched we have gotten into the coffee industry, the more eager we have become to provide the best affordable coffee solution, while also maintaining quality. If you are looking for cheap bulk coffee beans, you probably won't find what you are looking for here. With cheaper coffee options, there is almost always a tradeoff between price and quality. However, our pricing is fair and flexible for the high quality gourmet coffee beans that you will receive.
Remember...
It's not just coffee, it's an adventure!